ANSYS ACT Apps
We are developing ANSYS ACT Apps.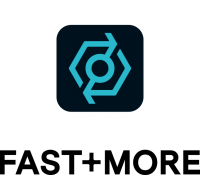 The ANSYS® App for efficient modelling, analysis and calculation of screws, rivets and spot welds.
for more information see: www.fast-and-more.com
The App "7t Trajectory" is available on the ANSYS Customerportal (ANSYS App Store).
The App "7t Trajectory" draws the 3D trajectories, generates time diagrams and exports csv-files of result data like path length, velocity or acceleration of the points. It's useful for postprocessing and very meaningful documentation of the motion. Sometimes it's hard to imagine the exact motion the model and quite impossible to show the movement in a static picture in a report. This App helps by drawing the trajectories for Static and Transient (implizit and explizit) as well as for Modal and Harmonic Analyses.